The Simpsons are now famous for their many predictions that have proven to be accurate.
Among the well known:
1994 Smartphones and spell checking :
1995 « facetime ».
2012 the Greek debt crisis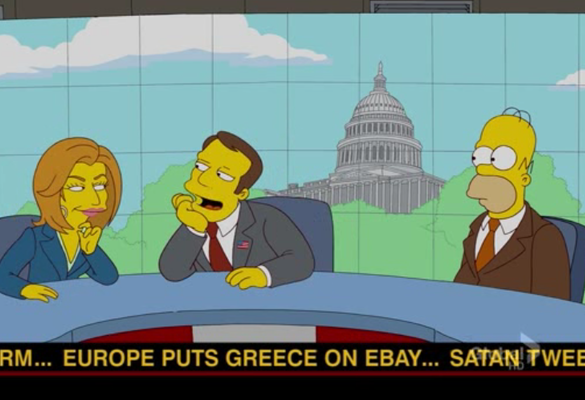 2000 the election of Donald Trump.

But what about Notre Dame?
In Season 19 episode « Husbands & Knives » , Homer and Marge are chased by the crowd and try to hide in Notre Dame of Springfield.
We believe it so far
But it was only a dream, arrived at the top, Homer commits suicide and the cathedral remains untouched.
The Simpsons did not predict the burning down of Notre Dame.
Full episode